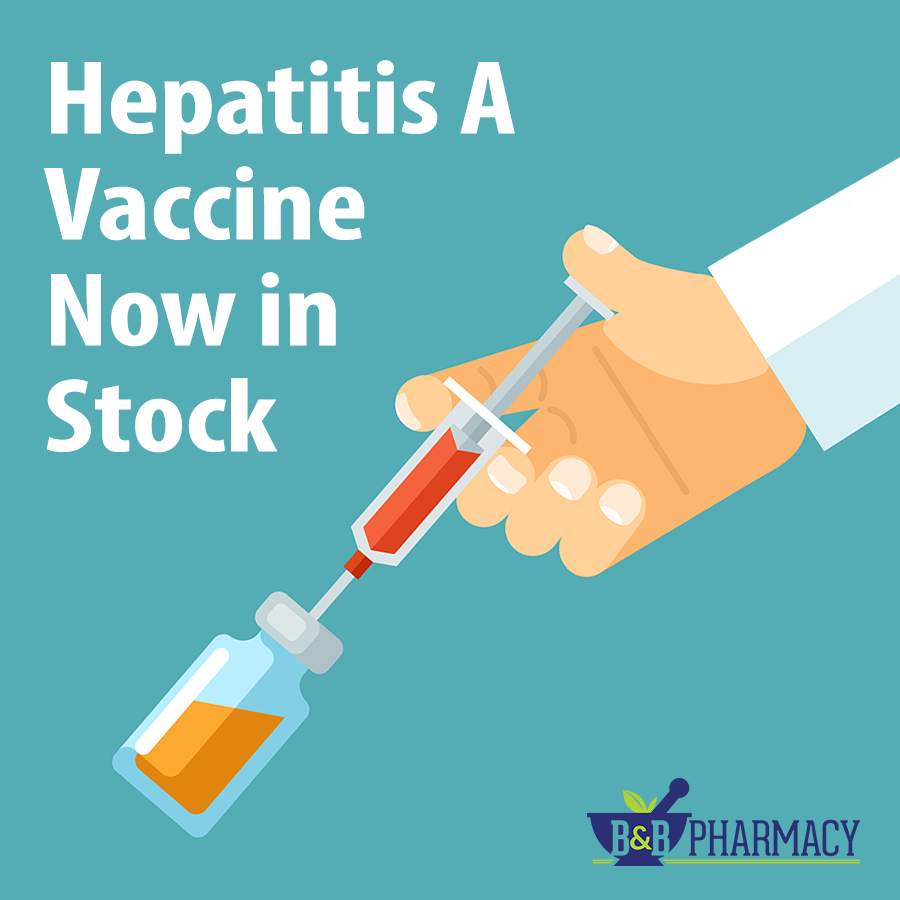 B&B Pharmacy has the Hepatitis A vaccine in stock and you can get it without a prescription anytime without an appointment.  It is covered under most insurance companies with little to no copay.  Just give us a call and we can run it through your insurance and let you know your copay so that you can decide whether you want it or not.  It is a 2 shot series with the 2nd dose 6 months after the first.  If your insurance doesn't cover it or if you don't have prescription insurance, our price is $85 per dose.  Side effects from the vaccine are mild and similar to side effects from the flu shot.  Call us at 502-543-8200 with any questions.
Thus far in the Hepatitis A outbreak across Kentucky, a reported three people have died and more than 300 have been infected.
You're most likely to get hepatitis A from contaminated food or water or from close contact with a person or object that's infected. Practicing good hygiene, including washing hands frequently, is one of the best ways to protect against hepatitis  A but the best defense is to get vaccinated.